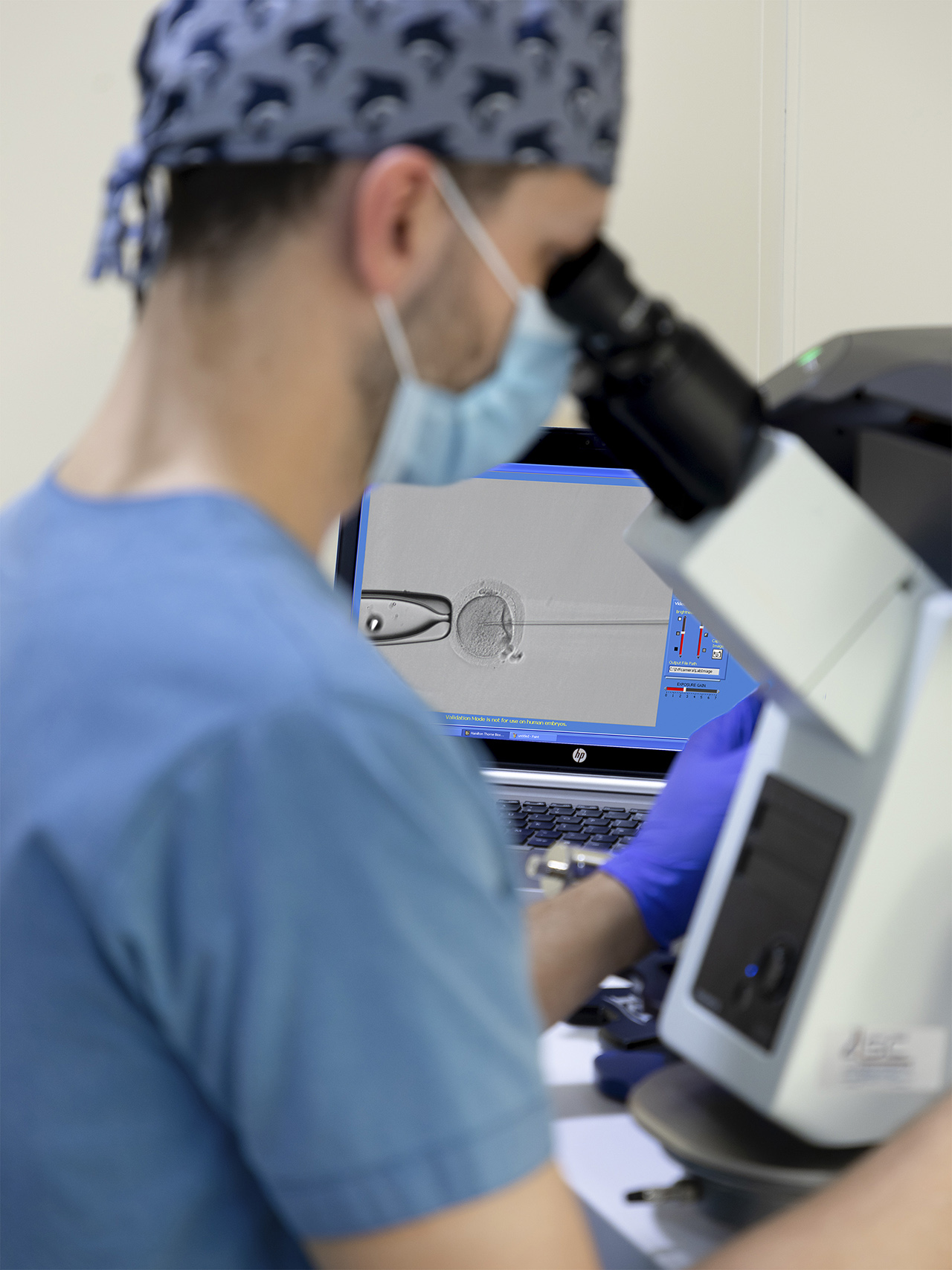 ICSI is applied when the sperm is incapable of fertilising the egg on its own (as previously described). Using highly specialised equipment, the embryologist deposits a single spermatozoon inside the egg to induce activation and fertilisation of the egg. Only one motile spermatozoon is required for each egg.
The method has been successfully used since 1992 and overcomes almost all the barriers that cause male infertility.
Thanks to ICSI, men with severely compromised sperm quality (reduced number, low motility, bad morphology or ejaculation problems) can now father a child of their own; something that was impossible in the not so distant past.
Until today, thousands of babies have been born from ICSI, with no indication that the method presents a danger for embryo quality and child health (according to a large scale epidemiological study from Belgium).
Except the way that fertilization occurs, the procedure is the same as conventional IVF as far as the man and woman are concerned.
Indications for ICSI
ICSI was developed to treat mainly male infertility. Indications include:
Severe oligo-asthenozoospermia
Azoozpermia
Globozoospermia (absence of acrosome)
Sperm agglutination
P revious fertilization failure with conventional IVF in the presence of normal sperm
ICSI can also be used for other reasons, such as low number or poor quality of oocytes, think or hard zona pelucida, especially in older women. However, this approach is in doubt by many scientists.