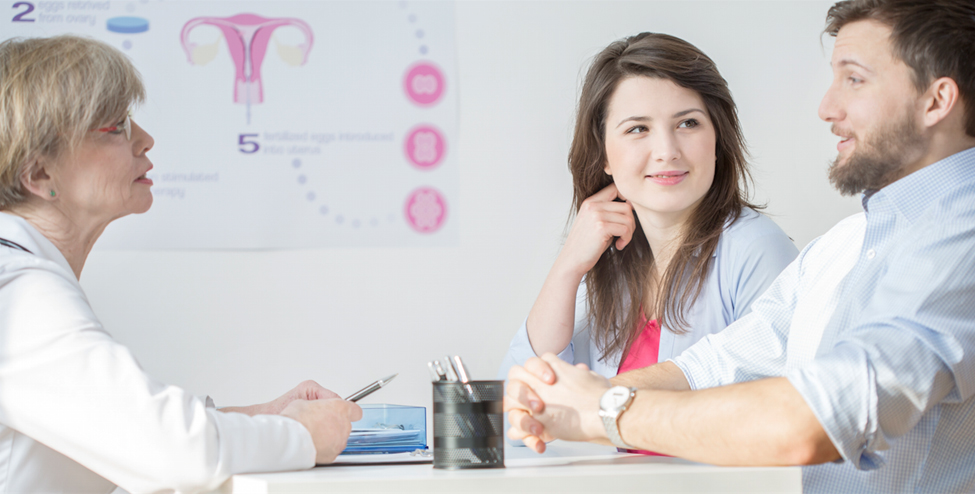 Human reproduction is the result of the union of a sperm with an egg. Eggs are produced in the ovaries and sperm in the testes. The union of the sperm with the egg will result in the embryo that will grow in the uterus so that the child is born.
The problems of infertility occur frequently and can appear at all ages.  Infertility is caused by female factors, male factors or mixed causes. A couple is described as "infertile" when systematically attempting to conceive for over a year without precaution or other methods of contraception, while being at a reproductive age.
The first question that should be answered at the beginning of infertility investigation and before treatment is whether despite adequate sexual intercourse, no pregnancy has occurred. The infertile couple should always be treated as a complete unit. Therefore, it is a prerequisite that both of the partners be present in their first visit to our Unit. A detailed record of your medical history and information from any previous attempts will be recorded in order to evaluate your specific conditions and to propose further diagnostic tests.
Recent scientific developments, combined with their individualized application (based on the principle of evidence based medicine) guarantee not only that the best treatment options are available to our patients, but also that their success rates will be high, reaching up to 88%.