Together we can
make dreams come true
Trying harder, digging deeper
because life is not defined just by numbers
Going above
and beyond
Specialising in
one-to-one personilized care
Shaping the modern methods
of in vitro fertilization
Our scientific competence and experience
lead to high pregnancy rates
Together we can
make dreams come true
Trying harder, digging deeper
because life is not defined just by numbers
Going above
and beyond
Specialising in
one-to-one personilized care
Shaping the modern methods
of in vitro fertilization
Our scientific competence and experience
lead to high pregnancy rates
Together we can
make dreams come true
Trying harder, digging deeper
because life is not defined just by numbers
Going above
and beyond
Specialising in
one-to-one personilized care
Shaping the modern methods
of in vitro fertilization
Our scientific competence and experience
lead to high pregnancy rates
We are more than just
an In Vitro Fertilization Clinic

Eugonia is not only a certified Assisted Reproduction Unit but also a Clinical research team with international recognition.
We know from our research work, that every case is special and we have the scientific ability to succeed together with you. » more
You are in the best hands!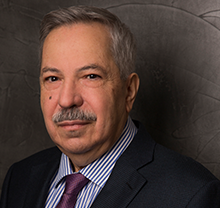 Dr. Tryfon Lainas MD, PhD, manager of Eugonia Unit is one of the pioneers in assisted reproduction treatment in Greece with great scientific and unique research work, and international accomplishments. He is a member of the most important Greek and international organization in Reproductive Medicine. » more

Reasons to choose Eugonia
We have over 30 years of experience and produce important
scientific work
, which contributes to the international scientific developments. We also have modern technical equipment and our success rates are among the highest internationally.
» more
International accomplishments
Our Excellent Success Rates